Paycheck Protection Program (PPP)
Updated: 3/4/2021
On December 27, 2020, President Trump signed a new $484B stimulus package, which includes more than $284 billion for the Paycheck Protection Program (PPP) and other Small Business Administration (SBA) programs. The new round of PPP also brought new changes, including expanding the list of eligible expenses, setting aside money for smaller lenders, and allowing some borrowers to apply for a second PPP loan. As of January 19, 2021, all PPP lenders are now able to submit First Draw and Second Draw PPP loan applications.
Please continue to visit this page for the latest information. Refer to the links below for our FAQs on PPP loan applications, and PPP forgiveness applications.
Please do not send paper applications. ARB is offering PPP loans through a secure online application process. Due to the anticipated demand for the program, we are prioritizing applications submitted from ARB customers. If you are a current ARB customer, you can add yourself to the list of interested businesses by completing an Expression of Interest to give us some information about your business so we know where to deliver the application.
The information included in these pages is not intended to be legal or professional advice, and we encourage you to seek guidance from your advisers as necessary to determine the option(s) that best meet your individual needs. We will continue to update this PPP page as we receive new information.
---
Contact our Customer Service Center at [email protected] or 805-965-5942 with additional questions.
If you are interested in a PPP loan and are not a current ARB customer, consider these alternative lenders:
---
Related products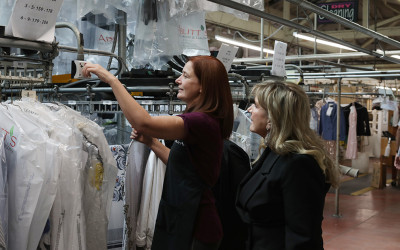 SBA 504 Loans
Fixed-asset financing to assist you in expanding your businesses, such as real estate purchases or machinery and equipment with a longer useful life.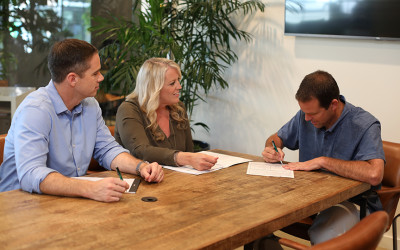 SBA 7(a) Loans
Government-guaranteed financing that allows for more flexible terms, including loans to help you start or buy a business. Already own a business? Consider an SBA 7(a) to expand your operations.
Customer Testimonial
American Riviera Bank knows and cares about our customers.
"We would not have survived the crisis without American Riviera Bank. They got me federal assistance and made it easy. Now all my restaurants are open, and all my staff are back. That feels really good."
Carlos Luna, Flor de Maiz, Santo Mezcal, and Los Agaves restaurants