Investor Relations
American Riviera Bancorp was incorporated in the state of California on February 10, 2022, for the purpose of forming a bank holding company and has 100% interest in American Riviera Bank.
American Riviera Bank is a full-service community bank focused on serving the lending and deposit needs of businesses and consumers on the Central Coast of California. We opened for business on July 18, 2006, with the support of local shareholders. Full-service branches are located in Santa Barbara, Montecito, Goleta, San Luis Obispo and Paso Robles. We provide commercial, residential mortgage, construction and Small Business Administration lending services as well as convenient online and mobile technology.
Investors¶
If you are an investor in the company and have questions regarding your investment, do not hesitate to contact us. We will periodically update you on progress, and look forward to a long-term relationship. The Board of Directors and Executive Management of American Riviera Bank are committed to following "best practices" in corporate governance, full disclosure and investor communication.
Click here for financials.
Investor Materials¶
Transfer Agent¶
Effective, July 22, 2019, all shareholder records have been transferred to AST Financial. Click here for more information.
American Riviera Bank
C/O AST
6201 15th Avenue
Brooklyn, NY 11219
ARBV
Ask an Expert¶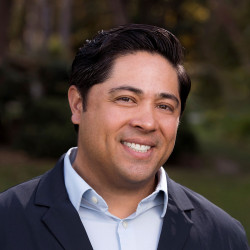 Jon Apilado¶
Vice President, Controller
Send E-mail

805 730 7872
Location: Santa Barbara