Commercial Loans and Lines of Credit
Local Experts¶
Whether you're looking to expand your business, finance new equipment or purchase a new property, you'll have ready access to local, knowledgeable commercial lending experts who understand your business, and who will work with you to tailor solutions that are responsive to your individual needs. We also offer special discounts for local non-profits.
Commercial Real Estate Loans¶
Consider a commercial real estate loan to re-amortize an existing loan balance and lower your monthly payments. Loans are also available to purchase new commercial real estate. We offer flexible terms, with up to a 30-year amortization depending on the useful life of the property, and fixed or variable rate options.
Owner occupied commercial real estate
Non-owner occupied real estate
Multi-family dwellings
Mixed use properties
Commercial buildings
Vacant land
Special purpose buildings like hospitality, mini storage, specialty healthcare, etc.
Nonprofit lending is also available!
Loans and Lines of Credit¶
In addition to commercial real estate financing, we offer both term loans with flexible terms and fixed monthly payments and well as lines of credit for future opportunities. Our term loans provide your business with a source of long-term funding. Depending upon your need, we can tailor a Line of Credit and Term Loan together to save you interest expense.
Equipment and/or vehicle purchases
Building out tenant improvements
Acquisitions to enhance your core operations
Funding for Employee Stock Ownership Plans or other profit sharing/pension plans,
Refinancing existing bank debt
Nonprofit lending with special discounts
We offer both revolving and non-revolving lines of credit, either secured or unsecured by collateral. We will work to determine a solution that best fits your needs for short-term funding. Lines of credit allow your business to minimize monthly expenses as you only pay interest when you advance funds. In some cases, interest-only lines are also available. Subject to credit approval, we offer lines of credit to:
Bridge seasonal cash flows or gaps between the collections of accounts receivable and accounts payable.
Support a standby-letter of credit commitment
Provide asset-based financing for growing companies
Protect against overdrafts
Faster Turnaround¶
Local decision-making means faster decisions to bring your dreams to life. Contact one of our local lenders today to experience the difference!
Related products¶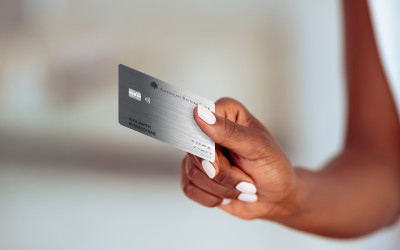 Business Credit Cards¶
Choose from our popular business credit card options such as low rate, cash back or flexible rewards to find the one that works best for your business.
Commercial Real Estate Loans¶
Ready to take advantage of current opportunities in the real estate market? Whatever kind of real estate you want to buy or renovate, our real estate lending experts are here to help.
Customer Testimonial¶
American Riviera Bank knows and cares about our customers.
"Opening this business was my Father's goal. Working with American Riviera to pass it on to his children and grandchildren is his dream."
Drs. Cailyn, Doug and Nina Katsev, Santa Barbara Eyecare