Jason Wilson (Senior Vice President, Sr. Commercial Banking Officer)
Jason Wilson is a Senior Vice President with American Riviera Bank in Santa Barbara. He has been in commercial banking for 19 years in Santa Barbara. Jason does all types of loans which include owner occupied and non-owner occupied commercial & multi-family real estate, lines of credit to businesses and individuals, equipment loans, acquisition loans, leverage finance, tenant improvement loans and commercial construction.
Jason is a Director on the Santa Barbara Athletic Round Table board, a Director on the Santa Barbara Bowling Association board, a Director on the board of The University Club, sits on the American Heart Association Heart Walk committee, helped found Mission City Church in Santa Barbara and is part of their management. Jason is a past graduate of the University of Iowa with a double major in finance and marketing and is married to his wife Erin.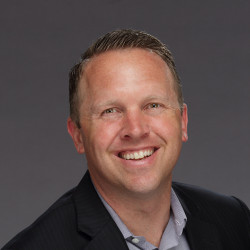 Jason Wilson
Senior Vice President, Sr. Commercial Banking Officer
Send E-mail

805-730-7863
NMLSR: #1460816
Location: Santa Barbara
LinkedIn