Customer Support
All information on "Contacting Us". Don't see the answer to your question below? Read another topic, search for a different keyword, or get in touch.
Where can I send a letter to the bank?

Please send all correspondence to:

American Riviera Bank
P.O. Box 329
Santa Barbara, CA 93102

If you would like to address a specific person, please add their name to the second address line. Please do not mail cash.

You may also send feedback by using our Contact page.
What do I do if my Debit Card is showing a transaction I don't recognize or there is an error in the amount?

If it's a merchant error that you accidentally authorized, please try to resolve it with the merchant first. If it's a transaction you don't recognize or remember, give us a call immediately at 805 965 5942, stop by your local branch, or notify us through Secure Messaging in online and mobile banking.

You can stay in control of your debit card expenditures and keep your account safe from suspicious activity by checking online and mobile banking frequently. In addition, you can sign up for Card Alerts which notify you via text or email when transactions meet criteria you pick, including:

Minimum Transaction Amount
Fuel
International
Online/Phone/Mail Order
Card Not Present
ATM Withdrawals
Declines
Cash Back
Where can I give feedback?
How do I get help with my accounts?
Where do I report account fraud?
I've legally changed my name. How do I update my accounts?

Simply stop by your local branch and an associate can help you update your account information with your new name. Bring your new identification and documentation showing your name change (social security card, marriage certificate, etc.).
I'm traveling soon - what do I need to do before I go?

Traveling can be hectic, so we've made things a little easier when it comes to your ARB accounts. You can use your mobile device anywhere to access your account online.


Give us a call at 805 965 5942, stop by your local branch, or notify us through online and mobile banking with your trip details. Here's a quick list of what we need to know while you're away:

Dates you'll be traveling
The location (city/country) that you'll be visiting
A good phone number to reach you, if necessary
The cards you'd like access to while traveling
How do I add a signer to my account?

Give us a call at 805 965 5942 or stop by your local branch. You will need the following information from the new signer:

Legal Name
Social Security Number
Date of birth
Copy of Identification (CA driver's license or US Passport)
Street Address (& Mailing address, if different)
Phone Number
Email Address
Employer Name & Address
Occupation
Mother's Maiden Name
Birthplace City, State and Country
How do I make changes to my information, such as my home address, email, or phone number?
Ask an Expert¶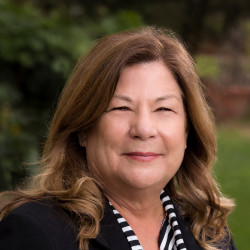 Kim Gibas¶
Vice President, Senior Retail Service & Support Manager
Send E-mail

805 335 8135
Location: Santa Barbara
LinkedIn
Bio
Ask an Expert¶