Rechelle Ringer, CFMP (Vice President, Manager of Products and Marketing)
Rechelle Ringer has been with American Riviera Bank since before we opened our doors in 2006. During her tenure with the bank, she has worked in operations, training, marketing and product development. As Vice President, Manager of Marketing and Products, she oversees the planning, development and execution of the Bank's new product and marketing initiatives and works closely with executive management, branch operations, digital banking and third party vendors to ensure business objectives are met while maximizing customer experience. Rechelle is a Certified Financial Marketing Professional (CFMP) who deeply believes the "Bank on better" philosophy of the Bank and strives to make that a reality for each customer. In 2020, she was awarded the Bank's "Innovator" award for her creative and forward-thinking initiatives.

Rechelle is highly involved in the public education system in the Santa Barbara area, having served in various capacities of the California PTA at multiples schools and the Council level, as well as serving on numerous committees at the Santa Barbara Unified School District. She is currently the President of the Dos Pueblos High School Foundation.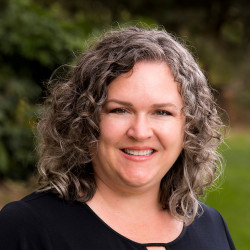 Rechelle Ringer, CFMP¶
Vice President, Manager of Products and Marketing
Send E-mail

805 730 4996
Location: Montecito
LinkedIn