Steven Harding (Executive Vice President, Regional President)
Steven Harding is Executive Vice President, Regional President for American Riviera Bank. A long-term resident of San Luis Obispo, Steven graduated with honors from California Polytechnic State University at San Luis Obispo with a degree in Agricultural Business Management. Post-graduation, he went on to become VP/Branch Manager of the San Luis Obispo Production Credit Association, working in agricultural lending. Steven then served as an executive for 27 years with Mid-State Bank & Trust/Rabobank, based in Arroyo Grande. His most recent position was EVP/Chairman of Community Leadership Groups at Rabobank which consisted of 17 groups statewide with 96 employee participants that administered local budgets for sponsorships and donations as well as community outreach and volunteerism. Prior to that, he served as EVP/Regional President for San Luis Obispo and northern Santa Barbara Counties for both banks, overseeing 24 branches and 4 commercial banking centers from Paso Robles through Santa Maria.
Steven has been a multi-year recipient of Who's Who in Banking & Finance from the Pacific Coast Business Times. He is a board member and treasurer of the Economic Vitality Corporation of San Luis Obispo County, a board member and treasurer of the Central Coast Economic Forecast Project, and serves on the Cal Poly Corporation Board of Directors. He is also a member and past president of the Rotary Club of San Luis Obispo de Tolosa. In his free time, Steven enjoys playing golf and spending time with his wife, Syndi, and their two children's families.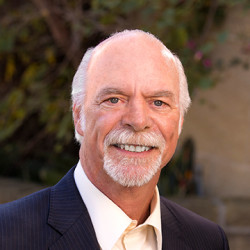 Steven Harding¶
Executive Vice President, Regional President
Send E-mail

805-540-6244
Location: San Luis Obispo
LinkedIn