Sonja Smith (Senior Vice President, Human Resources Director)
With over 15 years of experience in human resources and recruitment, Sonja Smith, Senior Vice President, Human Resources Director, brings her expertise offering guidance and leadership, with her main focus on projects, training and development, recruiting, compensation, performance management, and employee engagement.
Her role is critical as the Bank grows, replaces from within and recruits from the outside.
Prior to joining American Riviera Bank, Sonja most recently managed a local company's HR team and was a business partner to the senior executive team.
Before moving to Santa Barbara, Sonja resided in the United Kingdom where she earned her degree in Human Resources Management at Coventry University. Her career has spanned various industries including technology, recruitment and telecommunications, concentrating on employee relations, talent acquisition and management; leading all HR initiatives and implementing systems; and managing processes and procedures. She also owned her own Virtual Assistance business, providing clients with administrative, HR and marketing support.
Outside of work, Sonja helps mentor the HR community, makes jewelry for non-profits, and enjoys painting, reading and writing fiction.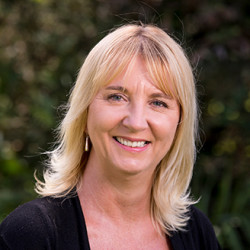 Sonja Smith
Senior Vice President, Human Resources Director
Send E-mail

805 730 7881
Location: Santa Barbara
LinkedIn