Amanda Hillas (Assistant Vice President, Service Manager)
Amanda Hillas is the Assistant Vice President, Service Manager for the Downtown Santa Barbara Branch. With over 15 years of banking experience, she prides herself in providing exceptional service to our clients and community, consistently striving to improve the financial lives others.
Amanda began her banking career in Pasadena California, with Bank of America in the specialty review unit where she helped navigate programs providing relief for victims of hurricane Katrina. Along the way, she gained experience in managing relationship portfolios consisting of home, auto, and aircraft loans. Finding her niche in operations and service, she most recently managed the San Roque office for Union Bank.
An active volunteer in her community, Amanda has volunteered for groups such as Adelante, helping youth understand the importance of banking, the Santa Barbara Boys and Girls Club, and the Santa Barbara Urban Creek Council. Amanda and her husband, Donavan, moved to Santa Barbara in 2016. They enjoy taking their son, daughter, and pup "Marley" for strolls along Hendry's Beach.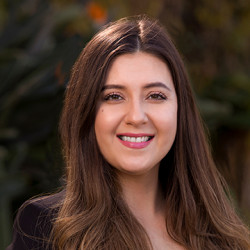 Amanda Hillas¶
Assistant Vice President, Service Manager
Send E-mail

805 730 7868
Location: Santa Barbara
LinkedIn